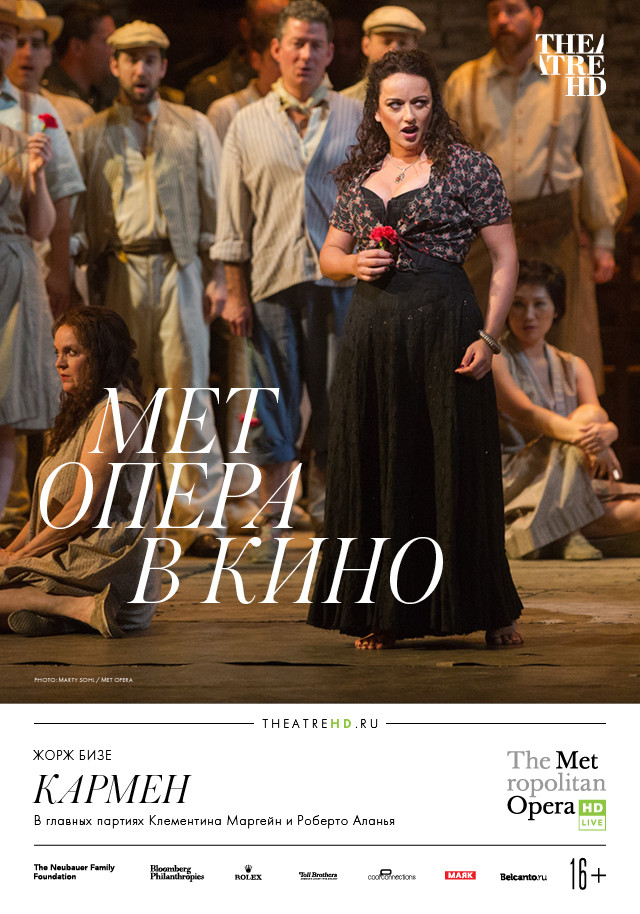 «Кармен» Ричарда Эйра - отличный повод для разговора
Как и почему провал может обернуться коммерческим успехом? Должна ли современная цыганка шокировать публику? Кому из героев стоит сочувствовать, да и необходимо ли это вообще в современном театре? Нужны ли в опере разговоры?
«Кармен» предоставляет отличную возможность обсудить все эти вопросы с
Юлией Бедеровой
на примере спектакля Ричарда Эйра.
Начало встречи в 15.00
Показ спектакля в 15.30 (продолжительность 3 часа 21 минута)
По окончании просмотра возможно обсуждение, 30 минут
Guests
Actors
Crew
Mezzo-soprano Clémentine Margaine is opera's ultimate seductress, opposite tenor Roberto Alagna, who captivated Live in HD audiences as Don José in 2010. Soprano Aleksandra Kurzak sings Micaëla, alongside bass Alexander Vinogradov as the swaggering bullfighter Escamillo. Louis Langrée conducts Sir Richard Eyre's lively production, a favorite in the Met's repertoire.
Runtime
3 hours 17 minutes with one intermission
Can be interesting for you